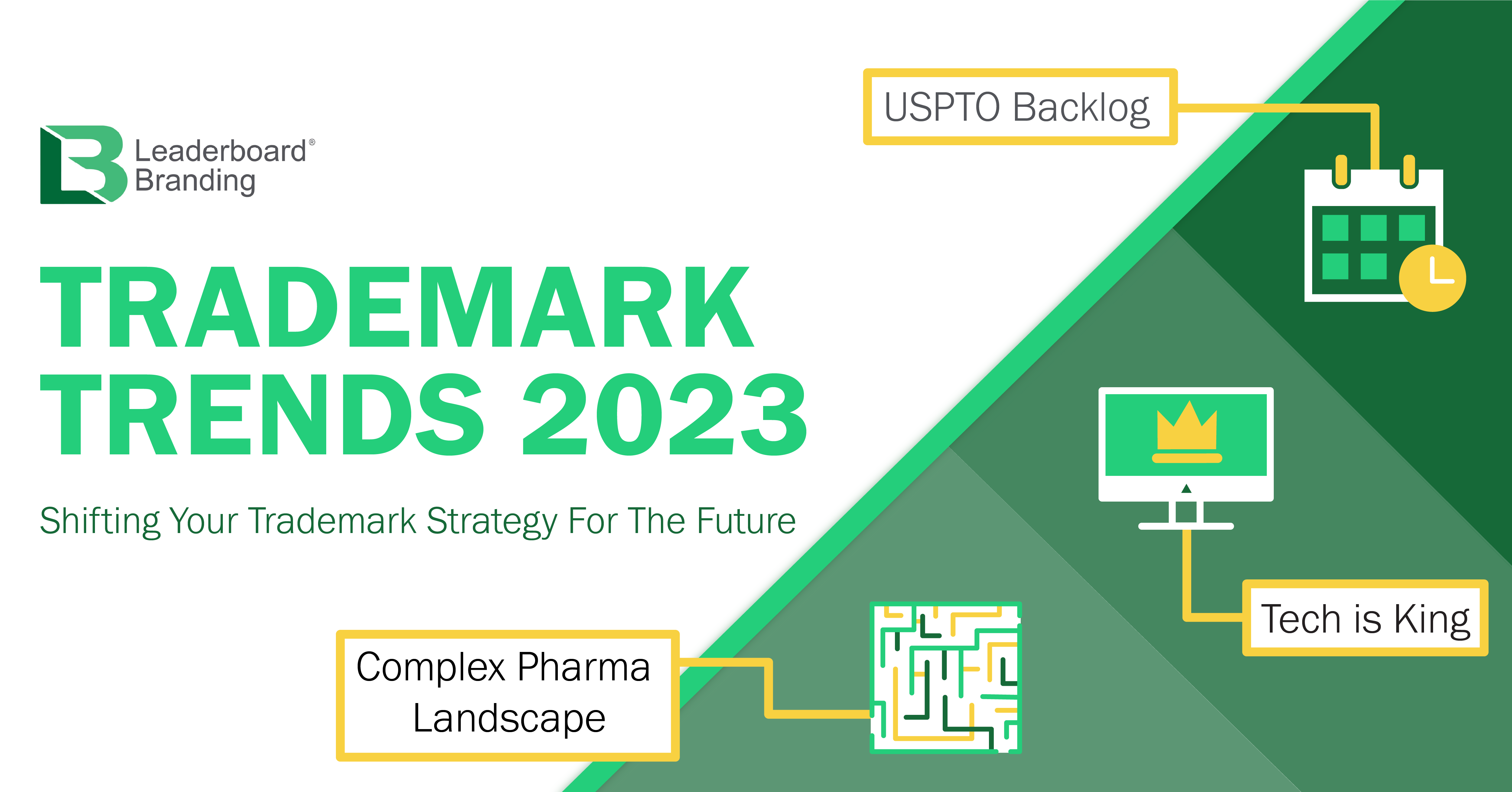 January, the time of year when organizations are keen to offer up their Year in Review (2022) and hypothesize on developments we could see in the future. In this case, we're not talking about the latest TikTok trend, but we have our eye on trademark trends. Trademarks might not be top of mind for everyone, but for the purpose of naming and branding, what good is a great name if down the road it is not ownable and enforceable? Our Director of Trademark, Christine McCluskey, identified the top five trends to watch for the upcoming year:
USPTO Backlog
The pandemic wreaked havoc on processing times for new trademark filings at the United States Patent & Trademark Office and despite some efforts to mitigate this, 2023 is still going to be slow. Taking more than a year to get that new registration will remain the norm, so it is imperative to start early!
Clearance Hurdles
Despite a dip in trademark filings in 2022 and continued economic uncertainty, there are still near-record-high filings happening, and ultimately more active registrations than ever before. More trademarks mean more difficulties in finding options that are unique and registerable. A robust, creative, and unique clearance process ensures battling these hurdles while gaining success and acceptance!
Tech Is King
NFTs may be trending down, but medical technology is taking off. Telemedicine and wearable tech grew rapidly in the last few years and even clinical trials have gone remote in their patient data collection. Drugs administered through on-body delivery systems and their associated software also bring more challenges, requiring specialized trademark screenings with a broader scope.
Green Light
The Collins Dictionary 2022 word of the year was "permacrisis," and the trend to go green isn't going anywhere either. Whether in personal health (CBD skincare, organic cosmetics) or in the health of the planet (clean energy, green marketing), we're all looking to feel better about things. The pharma industry is no different, and naming therapies that portray a green concept is pertinent to aligning with world initiatives.
Complex Pharma Landscape
R&D drug pipelines continue to be dominated by specialty drugs with big developments in biologics surrounding gene therapy and mRNA vaccines; the breakthroughs that seemed so far into the future are upon us. Finding names that reflect the increasingly complex science behind the drugs while still being mindful of patient needs and safety and meeting regulatory hurdles in a crowded space have led to a surplus of unpronounceable pharma names.